I'm fat. Fatter than I want to be. I've not always been fat, I got down to 180 at back in 2008. It took counting calories and weight religiously. The key piece for me was having a graph which I looked at daily showing my outcomes. Over the course of a year I lost 40 pounds. Well, it's time to do it again. I've gained that 40 back over 10 years–and now it needs to go.
Back in 2008 I was using Google to give me the calories of every item I ate and recording them in an Excel document. This food journal was great, but a little more work than it probably should have been.
Back then, I wasn't aware of being a hacker. Now, I plan to throw all my hacker skills at this weight loss plan (hell, I might even go to the gym!)
I signed up for MyFitnessPal. Counting calories worked once, I figure if it aint broke. But then I got to looking at how much work it would take to look at my improvement. I mean, I'd have to actually open the app on my phone and click on the weight loss section. Shesh–who designed that app? Two actions to get where I needed–ain't no one got time for that.
Enter hacker skills. I discovered there is a Python library which allows scraping of data.
This wonderful little library is written and provided by CoddingtonBear.
I figure, I'd write a Python script to scrap the data, save it to a CSV, create an SQL-R script to join the nutrition and weight information, use ggplot to plot the data, save the plot as a PNG, and then copy this plot to a dedicated spot on Ladvien.com. Lastly, I'd write a bash script to run every night and update the graph. Simples!
And c'mon, opening a webpage is a lot easier than tapping twice.
Well, after a few hours of coding, I've got the first step of the project complete.
And then we add some R to join the data together and automate plotting, and saving the plots as images.
Lastly, let's write a bash script to run the Python and R code, then copy the images to Ladvien.com
And here's the result:
My weight: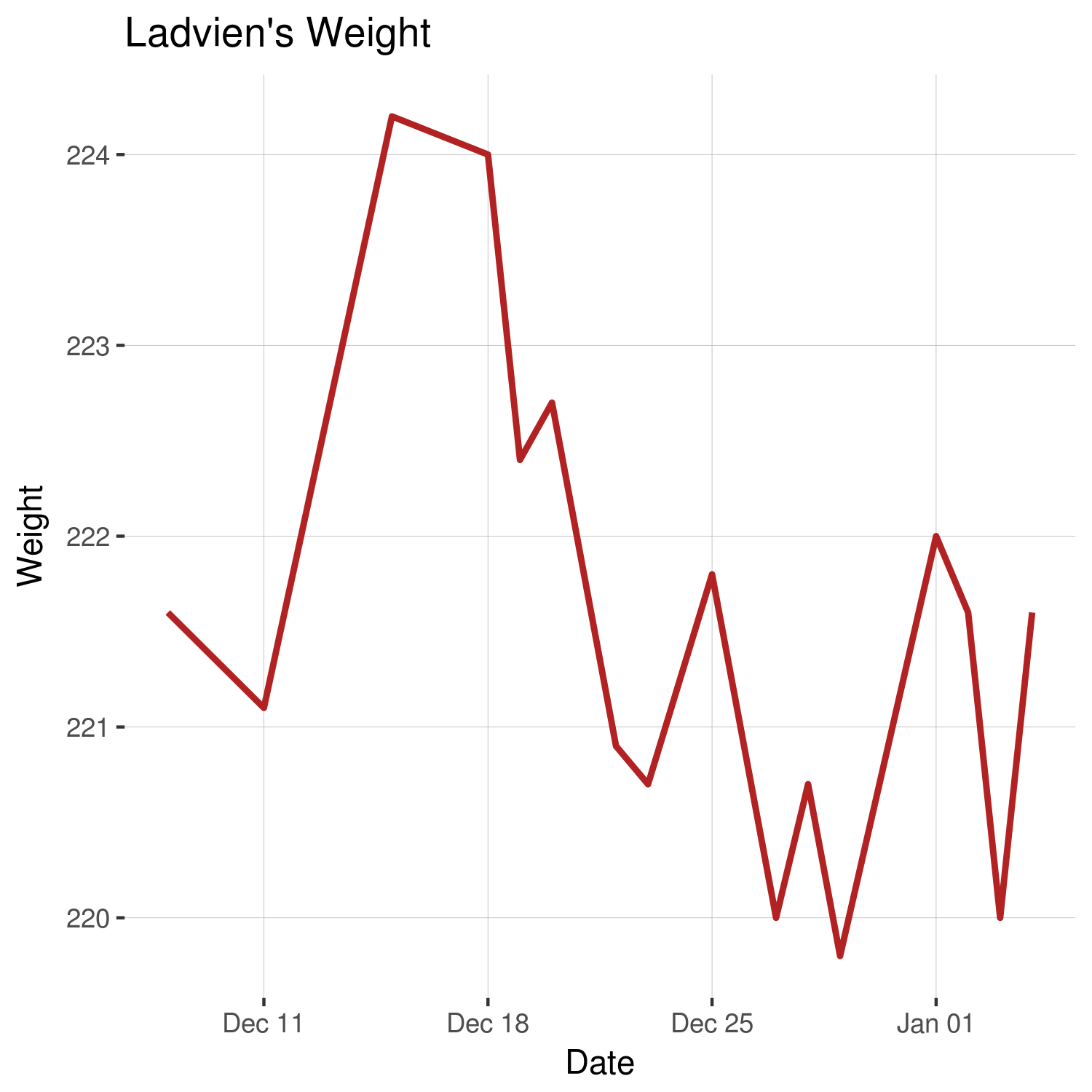 And my calories: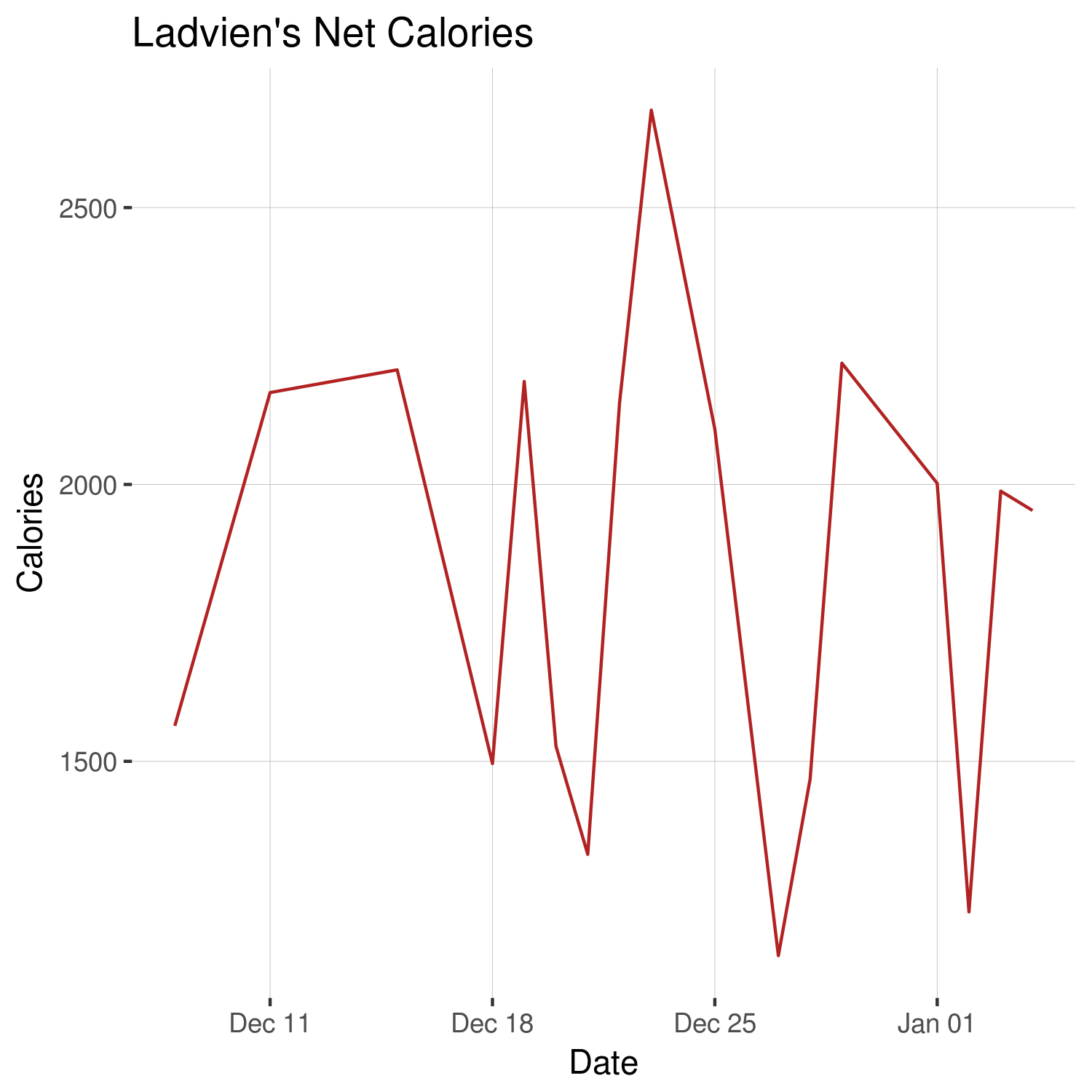 Next, I'll probably tweak ggplot2 to make the graphs a little prettier. Also, I'll setup a Raspberry Pi or something to run the bash script once a night. Why? Lolz.